Our Q&A with Judy Kameon about how she gets the party started in her quarter-acre garden, in Los Angeles. Plus: Our guide to recreating her garden's style at home.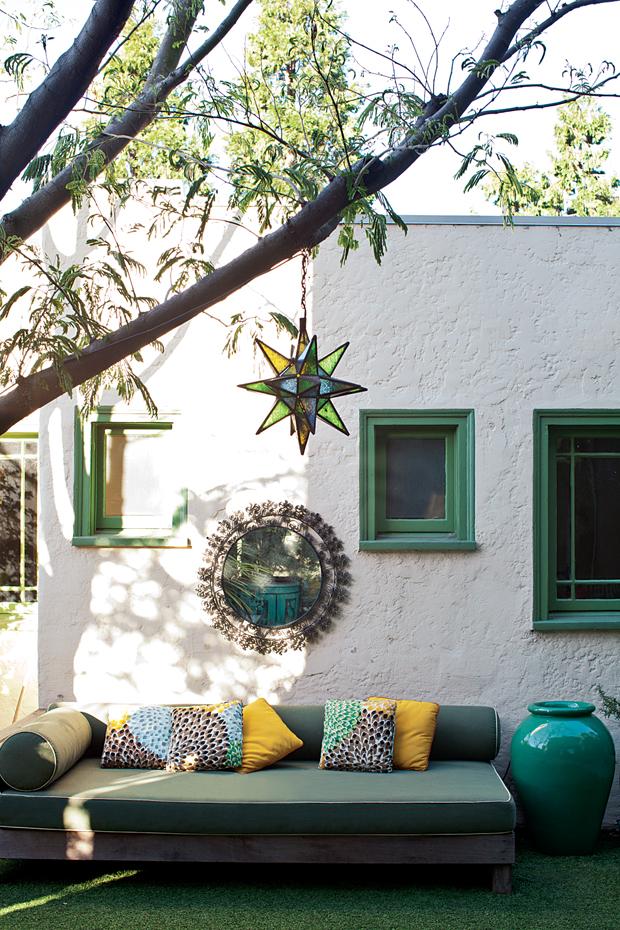 Gemma & Andrew Ingalls
At the Elysian Park home of Los Angeles garden designer Judy Kameon, outdoor entertaining is a way of life. "Before we expanded, we had a very small house but a great big yard," she says. "And I never like to limit myself to the number of guests I can squeeze around the dining room table inside." Over the 20 years she's spent working on the various outdoor rooms that comprise her quarter-acre, tiered garden, Kameon has learned much about creating perfect, plein-air party pads. "When someone comes over and says she never wants to leave, I know I've done my job," she says. Her actual job isn't much different. For clients from Sofia Coppola to the Parker Palm Springs hotel, Kameon makes the kind of friendly, dynamic, and, above all, fun outdoor spaces people can't help but want to entertain in. Here, her insider tips for outdoor fetes.
GD: How is entertaining outside different than entertaining in?
JK: It's more casual and romantic. During the day, being outside has a playful quality. At night, it's magical in a way that's hard to achieve within the confines of four walls and a ceiling.
GD: What do you need to create great alfresco party spaces?
JK: You want an overall setting that's inviting and compelling. For me, that means really lush plantings. The plants in my garden almost create their own topography. Then you want great-looking, comfortable furniture.
GD: Any furniture-arranging tips?
JK: Think about how you'll live in each space. With free-standing pieces, maintain breathing room, but keep it cozy. We have huge daybeds and lots and lots of cushions to put on the ground. In small areas, built-ins maximize space.